The materials PANION® for air purification of tobacco smoke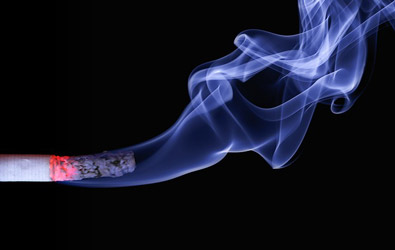 What is tobacco smoke?
Tobacco smoke is composition of hundred chemical substances, which are divided in groups due to their chemical nature:
Highly dispersed airborne particulates
Organic unionized substances
Inorganic substances
Substances of acid nature
Substances of basic nature
Why are the filters with materials PANION® better than mechanical filters?
Smell of smoke is caused by combined effect of all its components. The most air impurities are airborne particulates, which can be removed by passing air through mechanical filters.
After such processing molecules of the most toxic chemical substances remain in air, among which are: sulfur oxides, nitrogen oxides, chlorine hydride, hydrogen cyanide, ammonia, hydrazine, neutral organic substances etc.
Some of these substances can have not a strong smell but their toxicity level is very high, so there should be sorbents, which can remove all these components, in systems for full air purification from tobacco smoke.
Excellent sorbents for removal of such substances are ion-exchange fibers PANION® as well as combined textile materials on their base consisting of ion-exchange and carbon fibers.
A usual filter plant for purification of tobacco smoke should consist of prefilter for removal of coarse suspended particulates, filter for deep purification as well as combined chemical filter including sorbents for acid, basic and organic pollutants. Such plant purifies air completely of all components of tobacco smoke.
The materials PANION® can be a base for such chemical filter and ensure an effective purification of all chemical pollutants.
Selection of materials
We propose producers of air cleaning systems of tobacco smoke to consider the following filtering materials Panion as components of filtering elements:
Panion 110 — Substances of basic nature: ammonia, amines, hydrazine etc.
Panion 220 — Substances of acid nature SO2, SO3, HCl, NxOy etc.
Panion 410 — Substances of basic nature: ammonia, amines, hydrazine etc.
Panion 440 — Carbon monoxide CO
Panion 510 — Combined removal of substances of acid, basic and organic nature