Adsorption filters AF
Adsorption filters AF – general gas-cleaning equipment for air purification from organic substances, odors, substances of acid and basic nature as well as wastes with complex composition.
Air Purification is based on adsorption and chemisorption principle of pollutant by filtering element on base of activated carbons, fibrous carbon materials and ion-exchange materials PANION®.
The filters are intent for air purification from chemical substances of different nature:
organic nature: C3H6O (acetone), C6H6 (benzene), С6Н5СН3 (toluene), C8H8 (styrene), C6H6O (phenol), RSH (mercaptan), C3H4O (acryl aldehyde), C4H8O2 (ethyl acetate), CH2O (formaldehyde), solvents;
odors: tobacco, cosmetic products, essential oils, petrol, paints, glues and others;
bad-smelling substances: meat, fish processing, waste treatment, tobacco smoke, canalization etc.;
acid and basic nature: NH3 (ammonia), amines, acid vapors, NaCl, Cl2(chlorine), I2(iodine), organic acids, H2S (hydrogen sulfide).
Basic technical specifications
| | |
| --- | --- |
| Capacity | 100-20 000 m3/h |
| Total content of pollutants | until 20-30 g/m3 |
| Temperature | +1 - +50 °С |
| Humidity of air flow | 30-100 % |
Advantages of filters AF
Applications fields of absorption filter CF(S) and list of removable pollutants are bigger than by ion-exchange filters FIF, CF, FIF-CF, but purification rate is just lower. However filters CF(S) have a range of competitive advantages:
High purification rate (75-95%) at concentrations of pollutants until 20-30 mg/m3
Low operating costs due to:

low air resistance;
no consumption of water and electric energy;

The filter does not require operation activity during its work;
No noise pollution;
Easy mounting works.
Application fields of filters AF
Filters are used in exhaust, supply and recirculating ventilation systems in different branches of industry and agriculture.
AGRICULTURE
Pig-breeding farms, poultry farms, cattle breeding farms.
MACHINE BUILDING AND METAL WORKING
Electrochemical and galvanic manufactures, shops, bays.
CHEMICAL INDUSTRY
Chemical and chemico-metallurgical enterprises;
Manufacture of rare and noble metals and concentrates;
Manufacture of inorganic compounds (acids, alkalis, ammonia, soda, salts, chemical reactants for laboratories).
FOOD-PROCESSING INDUSTRY
Meat-processing industry. Meet packing houses.
Storehouses with the freezing installations using as a coolant ammonia.
Fish-processing industry.
STORAGE BATTERY SHOPS
Of the enterprises of any profile using electrotransport.
GLASS INDUSTRY
Glass factories. Process of glass polishing.
Arrangement and operating principle of filters AF
Filtering element on base of ion-exchange material PANION® and activated carbon is installed in filter body. Air purification is based on adsorption and chemisorption principle of pollutants and occurs due to passing of air flow through layers of filtering filling. When properly used the resource of filtering element is considered for 1-2 years. After that it is required its replacement. Filter does not use additional electrical equipment and does not require additional costs connected with its operation.
Composition, volume and construction characteristics of filtering layer are calculated on base of technical requirements for air purification.
Operating conditions
REQUIREMENTS FOR MOUNTING AREA
The installation requires space defined by dimensions of the filter. The service of the filter requires not less than 1 m distance from each side. The filter should be placed in a room where the temperature is not below 0 °С.
The potential room for the filter must be equipped with the following utilities:
main water;
electricity: 220 V for connection of the filter, 380 V for the ventilator;
sewerage for the drain of the spent regenerating solution.
INSTALLATION METHODS OF CLEANING SYSTEM
The "IMT-Filter" Company develops, manufactures and supplies both integrated air purification systems and ion exchange filters AF separately. Due to low aerodynamic resistance the filters AF are installed not only in designed building projects, but also in the ventilation systems, that are already in operation. The filter AF is installed both as an individual recirculation element and a component of the air purification system or the environmental control system.
The air cleaning system can be integrated into the following types of ventilation systems: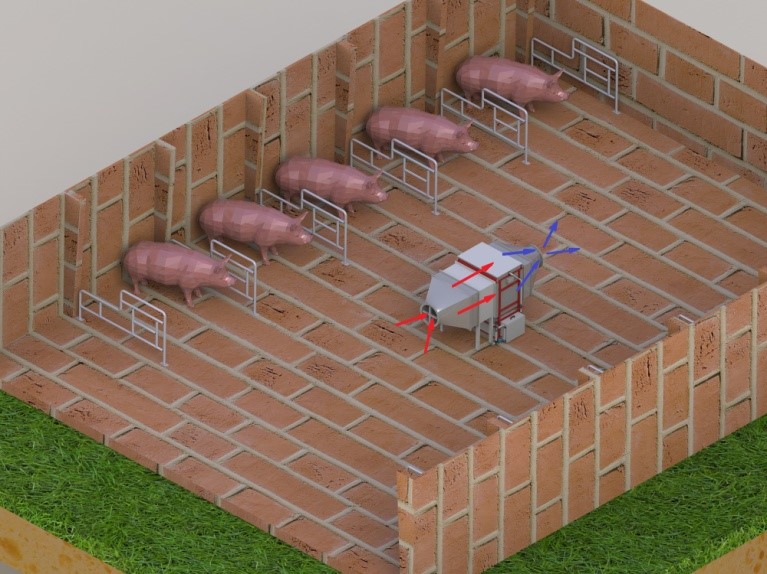 Recirculating system without ducts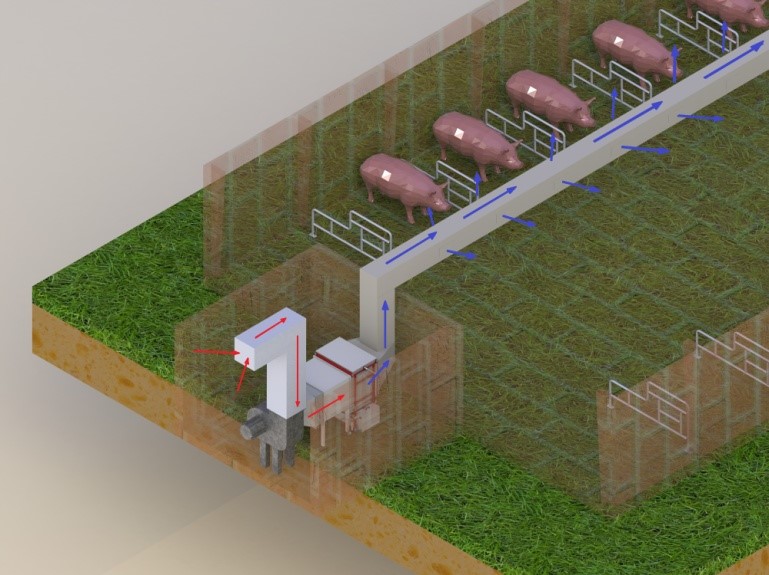 Supply ventilation system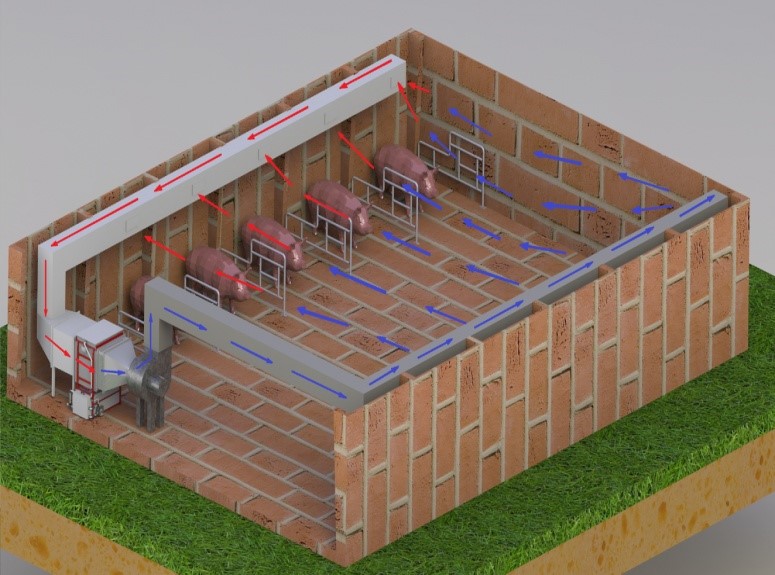 Recirculating system with ducts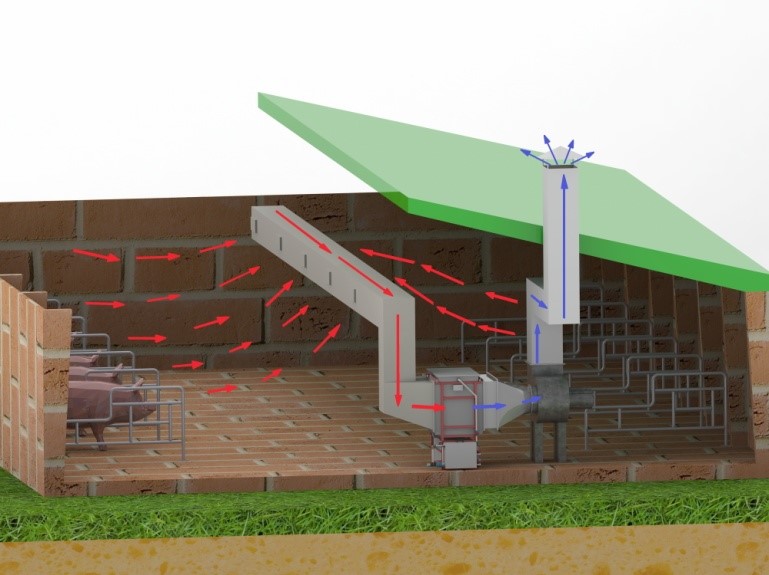 Exhaust ventilation system