Air purification in cattle farms and food industry enterprises
Bad smells around pig-breeding farms, poultry farms, meat packing houses, fish processing enter-prises and other similar enterprises caused by emitting of ammonia, amines, fatty acids, basic heter-ocyclic compounds. These odors not only smell badly but also they harm to health of staff and in-habitants of surrounding places, health of farm animals and accordingly worsen the quality of agri-cultural products.
Air treatment units on base of fibers Panion (Ion-exchange filters CF, FIF-CF, FIF) are successfully used for air purification on such industry facilities.
The air cleaning system can be integrated into the following types of ventilation systems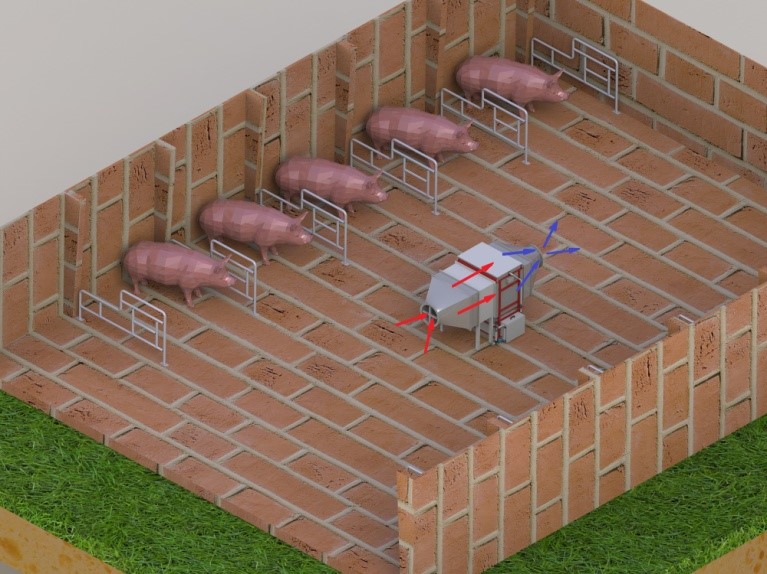 Recirculating system without ducts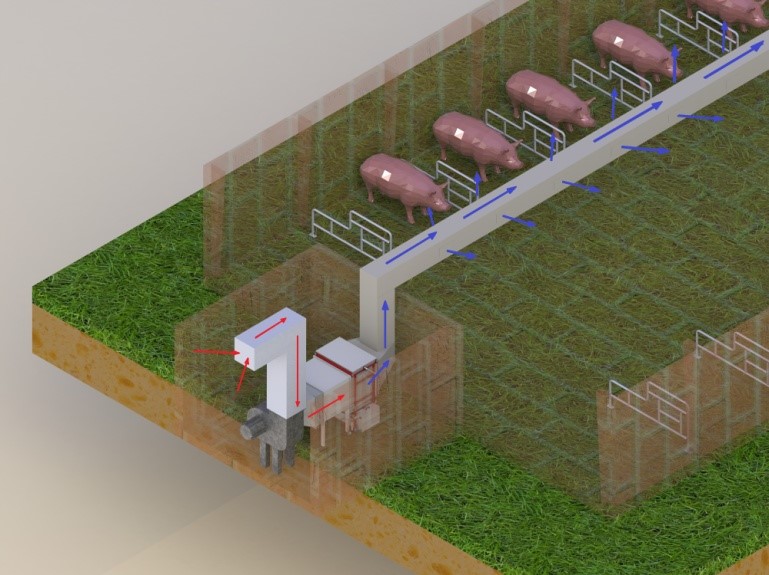 Supply ventilation system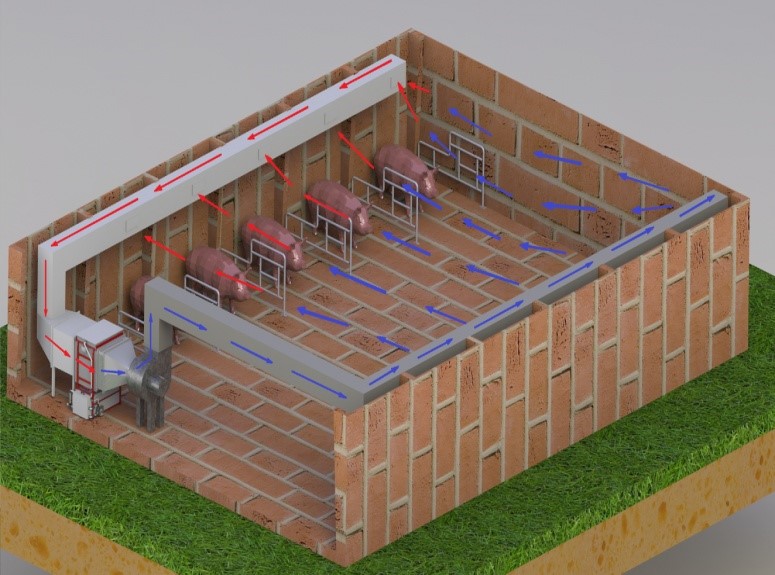 Recirculating system with ducts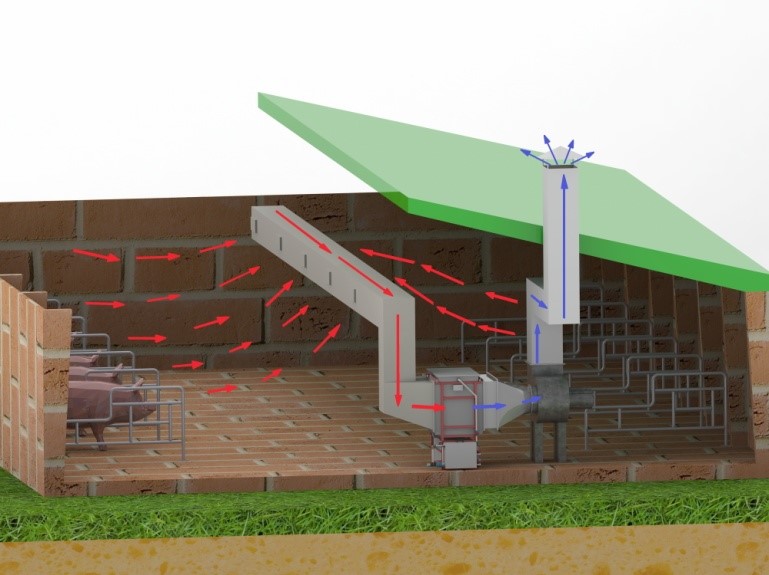 Exhaust ventilation system
The filters on base of materials Panion® remove from the air ammonia with efficiency not less than 95% and work in standalone mode for years. Ammonia removed from the air is converted into ammonia sulfate used as fertilizer.
What pollutants are removed?
Air purification systems on base of Ion-exchange filters CF, FIF-CF, FIF remove the following pollutants:
chemical pollutants with high toxic level and corrosivity (ammonia, amines, mercaptans);
substances having a bad odor (fatty acids, mercaptans, heterocyclic basic compounds, etc.);
pathogenic microflora, pathogens, viruses, bacteria;
suspended particles, dust.
What results will be achieved?
Due to using cleaning systems on base of ion-exchange filters CF, FIF-CF, FIF the following results are achieved:
air quality in rooms is improved;
incidence of animals is reduced, reproductive function is improved;
quality of meet is improved;
costs for heating are significantly reduced in the systems with recirculation;
working conditions for staff are improved;
building constructions life is increased;
emissions of pollutants into the atmosphere are reduced, the comfort of living in the surrounding areas is improved.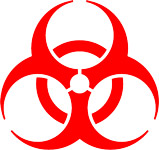 The filters on base of materials Panion® purify air not only of ammonia and other chemical pollu-tants, but also of pathogens, viruses and bacteria.